'It is wonderful what great strides can be made when there is a resolute purpose behind them.'

Sir Winston Churchill

The ability to write or translate a text is a skill in itself that must not be underestimated. Not everyone will have the talent, time or energy to do it themselves. That may well be why you came to this website because you are looking for someone who can help you write or translate a document, website, blog or book.
There are so many translation agencies to choose from that it is enough to make your head spin. Of course, the type of document to be translated depends on the kind of translator you seek. Not everyone can translate a legal document; you need to have the proper knowledge to do so, and, therefore, it is always wise to seek a translator who does have the skills to do so. Michelle Vertaalt does not have the necessary knowledge and consequently does not translate legal documents.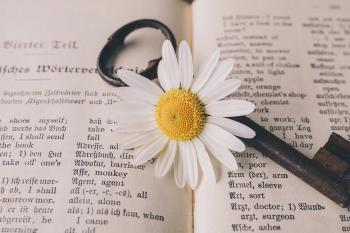 There is another crucial factor for you as a client to consider before outsourcing your job: do you prefer a native speaker, or are you looking for someone who has completed a translator training course? There is something to be said for both; both offer professional services, the difference being that each has something different to offer.
A native speaker knows the nuances of his or her language like no other. That inner 'feeling' of a language is not something you can 'just' learn; it is woven into your 'mother tongue' DNA. You can even live in another country for a very long time and still have difficulty fully mastering the nuances of a language. When you look at certain sayings or the way you pronounce a sentence, you can easily see that a native speaker has the necessary knowledge to realise this in the text you want to translate. Do you find this valuable, and does it add something to your business? Then you are at the right address with Michelle Vertaalt.
Michelle Vertaalt works in collaboration with Meldaro and Bluepoint Webdesign.